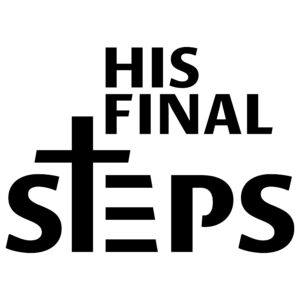 What is Lent?
Lent is the forty-day period (not counting Sundays) before Easter. Different times of the year, we remember different aspects of Jesus' life. For example, just before Christmas the anticipation of Christ's coming builds up. Then we celebrate the birth of Jesus; that our Savior came down from heaven for us! On Easter Sunday we celebrate Jesus' victory over sin and death by his resurrection from the dead! In the time leading up to Easter (Lent), we reflect on Jesus' love and dedication as he suffered, went to the cross, and died for us. 
That forty day journey will begin next week on Ash Wednesday. You won't find literal ashes when you come to church next week, but just the thought of ashes is a powerful reminder. On the one hand, we are reminded of our own mortality. When sin came into the world so did death. The wages of sin is death... but the gift of God is eternal life through Jesus Christ our Lord (Romans 6:23)!
Lent gives us an opportunity to appreciate the price that Jesus paid to give us that gift of eternal life.
Why do we have special services during Lent?
Because we want to! Like any time we worship, we worship in freedom, not obligation. These special services provide a nice break from life and other distractions to meditate on our Savior's great love for us. 
For years, Messiah and our sister churches in the valley, Cross of Christ and Peace in Jesus, have followed the same theme and the pastors rotate among the congregations to share a message each week.
How long are the services?
Think of the service as a midweek meditation rather than like a full Sunday service. Each service will consist of a reading that recounts Jesus' final steps, a short message, a few songs, and prayer. Each service will typically last about 30 minutes. 
Soup Suppers - Starting at 5:30 p.m. every Wednesday
Grab a bite to eat before the services and visit it with the Messiah family. Soup will be provided. Please bring bread, crackers, or desert. A signup sheet will be available this Sunday.
The following groups will help serve:
February 22 - Men's Group
March 1- Women's Group
March 8 - Sunday School Teachers and BoD
March 15 - Youth Group
March 22 - Ministry Council
March 29 - Admin Council
During the Season of Lent there will be evening worship services @ 6:30 pm every Wednesday. Lent begins with Ash Wednesday on February 22 and the worship services will continue each Wednesday evening through March 29.
Please join us!